Trailers | Curtainsiders | Euroliners | Refrigerated Trailers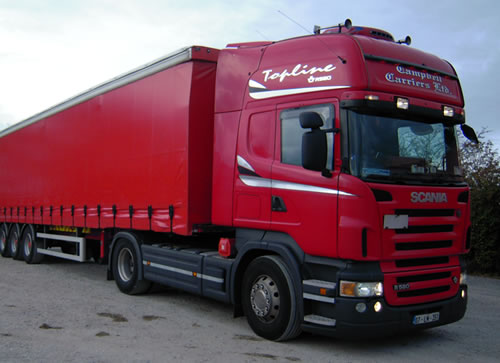 Curtainsiders
Curtainsiders are the industry standard trailer. They feature a fixed front, fixed roof, rear doors and side curtains which slide open. They can be loaded from the side and through the back doors.


Euroliners
Euroliners are multi-purpose trailers, ensuring ease of loading regardless of type of goods. These curtainsiders feature a sliding roof, sliding curtains, solid rear doors and side boards. They allow loading and discharging through the rear doors, sliding curtains and through the sliding roof. (via overhead crane loading)

Both, our Curtainsider and Euroliners, are perfectly suitable for multi-collection and multi-delivery shipments,

Twin Deck Refrigerated Trailers
Depending on the specifics of the load, a Twin Deck Refrigerated Trailer can offer great benefits over a Standard Single Deck Trailer, as it creates space for up to twice the number of pallets in the refrigerated box within only a few minutes.



Dual Temperature Fridge Trailers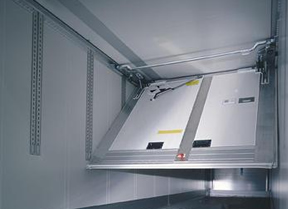 Equipped with 2 evaporators, one in the front and one in the back of the refrigerated box and a movable dividing (split-) door, this system offers us the ability to split the container into two refrigerated compartments of variable size.
This enables us to transport loads at 2 different temperatures, whether this means to cool one compartment and freeze the other, or even refrigerate/freeze one compartment and heat the other.
Both systems , Twin Deck and Dual Temp, and the combination of both, offer incredible benefits to us and our customers
Carrying capacity can be increased up to 100% - (40 t maximum weight remains the same)
Environmental benefits
Overall operating and running costs are significantly lower
Fuel savings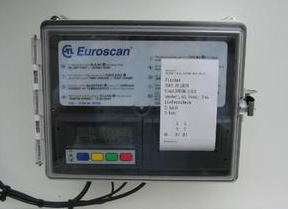 Temperature Monitoring
All our refrigerated trailers are equipped with temperature recording devices which enables us, not only to call up the temperature recorder data in the refrigerated unit at any time and to archive it, but also to immediately forward it to the customer, if required.
The printer in the fridges gives temperature reports at loading and delivery points and also accompanies our invoicing documentation together with the CMR and delivery docket.